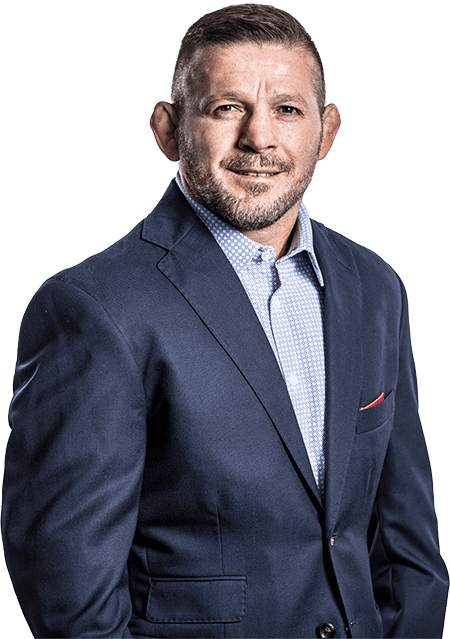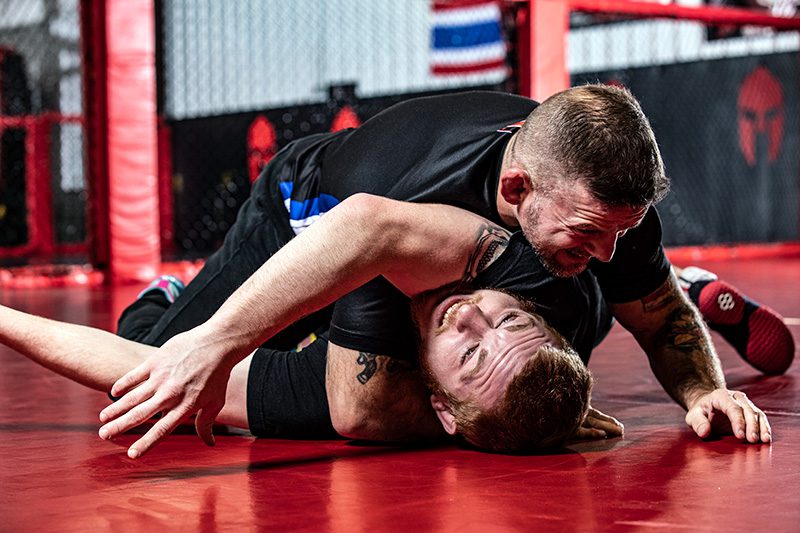 Meet the Bull
With three world medals to his name, Sammie "The Bull" Henson has become one of the most celebrated wrestlers in USA history.
Born in St. Louis, Missouri in 1971, Sammie has become one of the most decorated and respected wrestlers in America. He started his wrestling career at a young age and went on to graduate from Francis Howell High School in St. Charles, MO.
His resume as a competitor speaks for itself, and it all began in 1988 as a member of the Junior World Championship in Austria. Ten years later, Sammie became a world champion for Team USA at the World Wrestling Championship in Tehran, Iran, which led to him winning the John Smith Award for USA Wrestler of the Year.
He then earned a silver medal at the 2000 Olympic Games at 55kg (121 lbs.) in Sydney, Australia, and took home the bronze medal at the 2006 World Wrestling Championship at 35 years of age.
Collegiate Career
Sammie started his collegiate wrestling career at the University of Missouri, where he was named a Big 8 Champion and All-American in 1991. He then transferred to Clemson, where he became a 2x NCAA Champion and finished his career with a 71-0 record. He was named Clemson's Male Athlete of the Year in 1994 and was inducted into the Clemson Academics Hall of Fame in 2000.
Coaching Positions
2000-2002, Penn State, assistant
2002-2003, Army, assistant
2006-2007, University of Nebraska, volunteer assistant
2007-2009, Cal Poly, assistant head coach
2009-2011, University of Oklahoma, assistant head coach
2011-2013, University of Missouri, assistant head coach
2014 – 2016, West Virginia University, head coach
2017, coached the Freestyle Paris, France Senior World Championship Team
2021, coached Ava Ward in the Freestyle Budapest Cadet World Championship to a Bronze medal
2021, coached the first USA Women's Cadet team to win a team title
While at Oklahoma, Sammie helped secure the no. 2 recruiting class in the country, coached seven wrestlers to All-American status at the NCAA Championships, and help the program become the top academic squad in the Big 12.
In the summer of 2014, he guided WVU assistant coach Nick Marable to a spot on the U.S. World Team.
Championship-Caliber Training
Sammie held an impressive 17-year streak of All-Americans, having coached a total of 20 athletes with five NCAA National Championships. Throughout his career, Sammie has mentored numerous national champions, All-Americans, and conference champions from Big 12, Big 10, and Pac 12. They include:
Michael Lightner (Oklahoma)
Byron Tucker (Oklahoma)
Paul Donahoe (Nebraska)
J'den Cox (Missouri)
Shane and Dane Valdez (Oklahoma)
Witt Durden (Oklahoma)
Scott and Josh Moore (Penn State)
Chad Mendes (Cal Poly)
Chase Pami (Cal Poly)
Boris Novachkov (Cal Poly)
Jarrod Patterson (Oklahoma)
Zach Bailey (Oklahoma)
Kyle Terry (Oklahoma)
Tyler Caldwell (Oklahoma)
Eric Lapotsky (Oklahoma)
Today, Sammie's passion for wrestling and coaching takes him all over the world for clinics, workshops, and as head coach of the Sunkist Kids Wrestling Club.
AWARDS AND COMPETITIONS
Olympic Games
2000 Silver Medal, Sydney, Australia
World Championships
2006 Bronze Medal, Guangzhou, China
2005 DNP, Budapest, Hungary
1998 Gold Medal, The Islamic Republic of Iran
2017 World Champion Rings, NCAA Finals, Cleveland, Ohio
Global Championships (1993-2006)
18 Gold |  11 Silver |  3 Bronze
National Wrestling Hall of Fame 2015 Distinguished Member
USA Wrestling 2017 Men's Freestyle World Team Coach