The Women's Wrestling Championship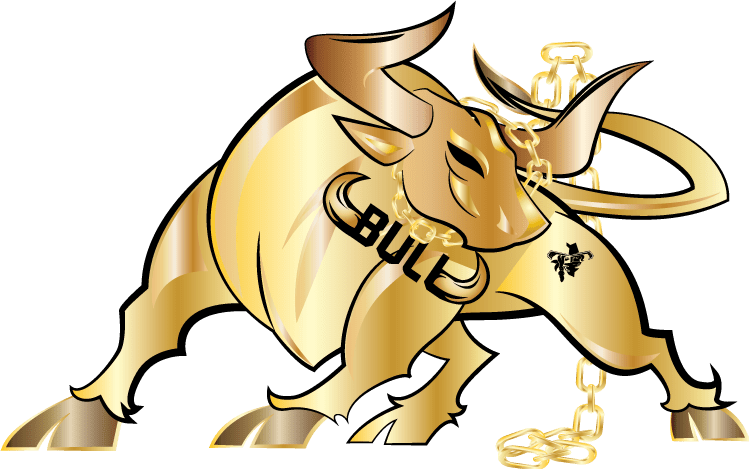 Advancing Women's Wrestling
The vision of Women's Wrestling Championship is to create a world-class freestyle event that highlights the fastest-growing women's sport in America and the world.
The Women's Wrestling Dual Championships goal is to create a women's wrestling series that provides quality and quantity at our events. This round robin format is guaranteed to produce huge match-ups in this K-12 freestyle dual. 
Coach Colby Yates from the Charlies Angels said, " This event reminded me of the first year for Super 32. It wasn't big,  but the talent in the field was deep!"
World Team Members
Valerie Hamilton 3x , Gabriella Ocascio 2x, Ava Ward
Pan American Team Member
Camryn Gresham 
Ranked
Haley Ward  #1, Kiara Ganey #1, Jaydenn Keller #1, Paityn McCann #1, Paige Werhmeister #4, Symphony Veloz #10, Charlie Wylie #16, Heather Crull #16, Nicole Redmond #18, Alyssa Reed #19, Milli Azlin #20, Taylor Miess #25
Youth National Team Members
Abigail Johnson, Carleigh Clark, Addisyn Bunch, Victoria Carbanero
All American
Alexandra Sebek, Maribelle Geist-Rochau, Ella Yanuzzelli, Libertie Nigh
Team Placing
3
Charlies Angels-Reckless
4
Blairstown Wrestling Club
6
Charlie's Angels- Ruthless
9
Charlies Angels – Relentless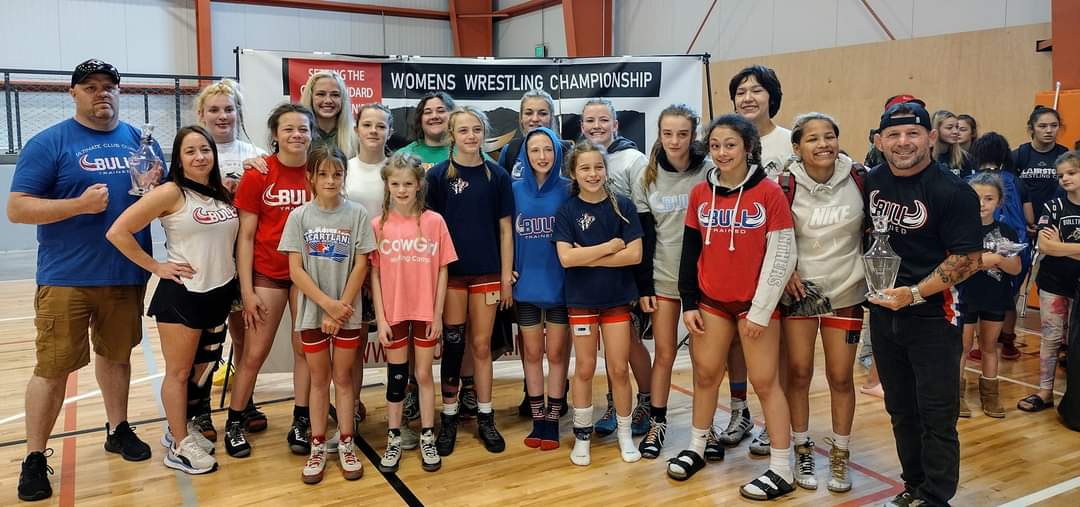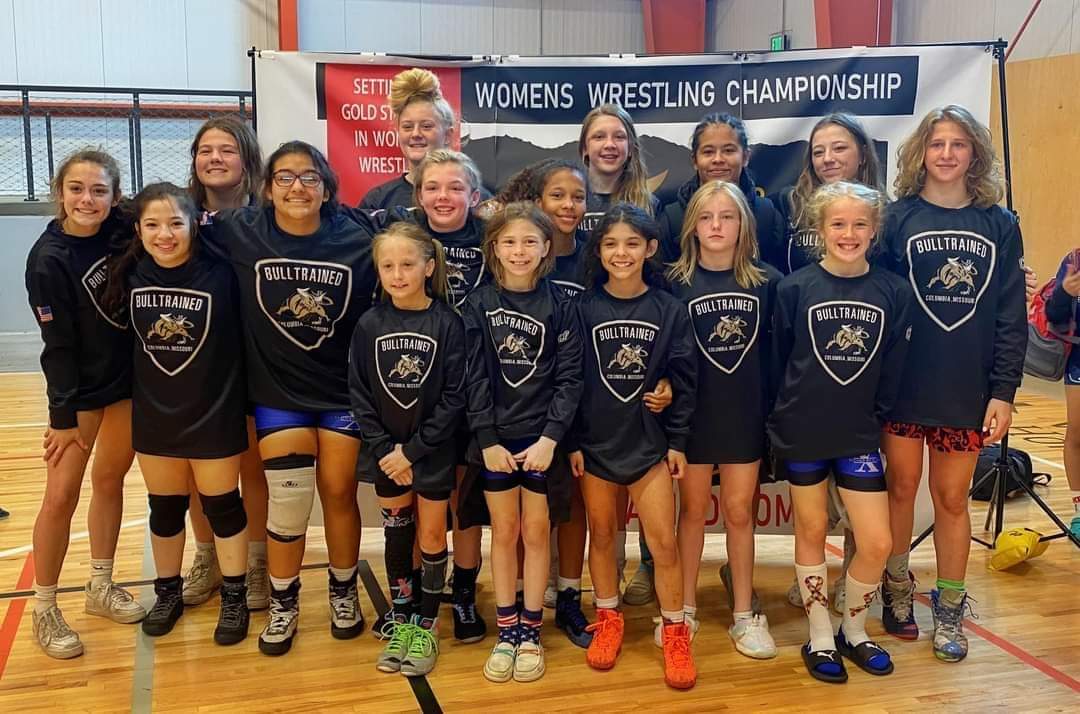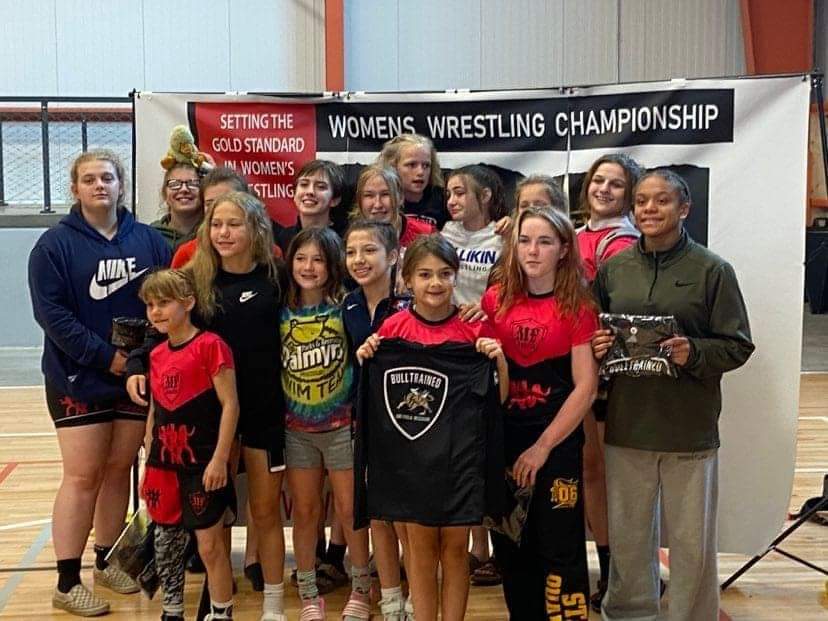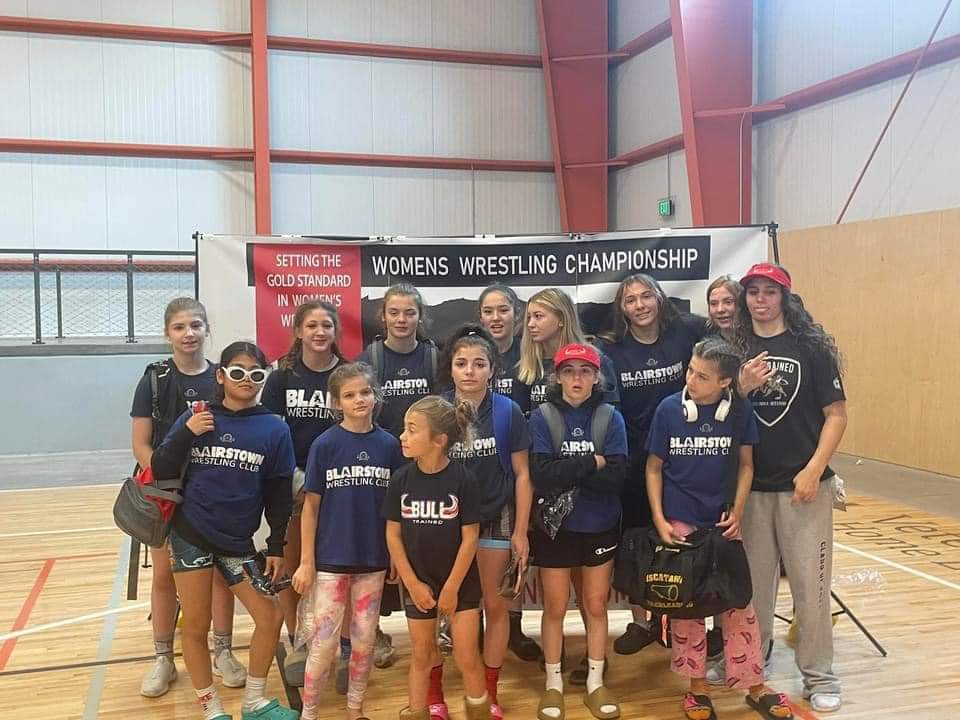 OUTSTANDING WRESTER SCHOLARSHIP
Bull Combat Sports will award one stand-out wrester with a $1,500 scholarship.
2022 OW recipient – Valerie Hamilton
Weight Classes
57, 64, 70, 77, 84, 92, 105, 112, 117, 125, 130, 140, 160, 175, 195+
Early Weigh-In
BullTrained offers early weigh-ins for athletes competing in each tournament.
Friday, May 19th
Bullpen Combat Sports
7325 N. Rte Z
Columbia, MO 65202
1:00pm – 3:30pm
Cost: $20/Per athlete
*Cash only; payment taken at door
Regular Weigh-In

Friday, May 19th
Bullpen Combat Sports
7325 N. Rte Z
Columbia, MO 65202
* 2 coaches bands included plus 1 table worker band
Tournament Location
Columbia Sports Fieldhouse
4251 Philips Farm Rd
Columbia, MO 65201
2 Day tickets
18 and older $25.00
Five and under free.
Kids 6-17 $15.00.
*You can purchase your band at weigh-in or at the door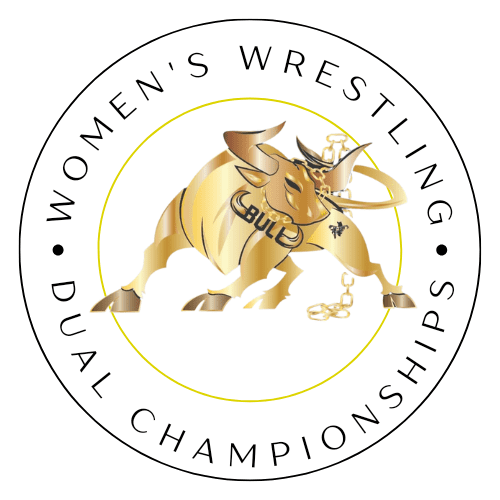 Requirements
Tournament participants must possess a USA Wrestling card, available on line at www.themat.com
Coaches must be Bronze certified
"Red" and "Blue" singlets will be needed for competition
Rules
USAW Freestyle rules.
Wrestlers can only collect points for one team.
Two coaches per corner.
Each team must provide one table worker per dual.
OW will be voted by the coaches
Competition singlet must be worn at the time of the weigh-in.
Coach's Award
The top three teams in the Gold Division will receive a coach's award.

Team Individual Awards
1st place: BullTrained WWC singlets / 2nd place: BullTrained WWC hoodies / 3rd place: BullTrained WWC long sleeve shirts / 4th place: BullTrained WWC short sleeve shirts / 5th Place: BullTrained WWC medals

Apply Today
The team cost includes two coaches bands plus one table worker band.
*teams must provide one table worker per dual
Team Cost
Pay In Full
OR:
Two $450 Installments
A Deposit of $450.00 is due April 29th, 2022 (*The deposit is non-refundable). The remaining balance is due May 27th 2022.
Free Agent Cost
(Due by May 27th, 2022)
*Individuals entering the tournament will be placed on a team. *The payment is non-refundable.

The cost will cover athletes entry fee + red and blue team freestyle singlets
Free Agent Placement
Flying solo? BullTrained can help place you on a team in time for our tournaments. In the event that we are not able to find a placement for you, your deposit will be immediately reimbursed.