The Women's Wrestling Championship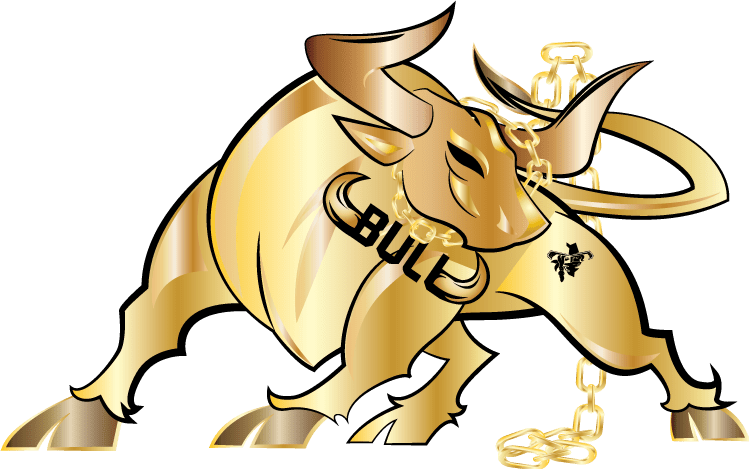 Advancing Women's Wrestling
The vision of Women's Wrestling Championship is to create a world-class freestyle event that highlights the fastest-growing women's sport in America and the world.
The 2022 Women's Wrestling Championship will feature the top 30 invited club teams in the country competing on 10 mats over a two-day period. The teams will be placed in pool with the winner of each pool being placed in the gold, silver, and bronze divisions.
Our ultimate goal is to promote women's freestyle wrestling and crown the best club team in the United States. The WWC K-12 freestyle dual is guarenteed to produce huge match-ups with many of the best dual teams in America already committed. Teams will wrestle five matches on day one and four matches on day two. We are allowing graduating seniors who have not yet enetered college to compete. We believe this will provide not only the toughest competiton but a lot of room for big upsets.
All age groups (Scholastic, Cadet, and Junior) will be represented and given a chance to compete for their team or state and experience the greatest feeling in the sport of wrestling: a team championship.
The WWC will provide the highest level opponents along with college recruitment opportunities for the athletes.
OUTSTANDING WRESTER SCHOLARSHIP
Bull Combat Sports will award one stand-out wrester with a $1,500 scholarship.
Weight Classes
57, 64, 70, 77, 84, 92, 105, 112, 117, 125, 130, 140, 160, 175, 195+
Early Weigh-In
BullTrained offers early weigh-ins for athletes competing in each tournament.
Friday, June 3rd
Bullpen Combat Sports
7325 N. Rte Z
Columbia, MO 65202
1:00pm – 3:30pm
Cost: $20/Per athlete
*Cash only; payment taken at door
Regular Weigh-In

Friday, June 3rd
Bullpen Combat Sports
7325 N. Rte Z
Columbia, MO 65202
* 2 coaches bands included plus 1 table worker band
Tournament Location
Columbia Sports Fieldhouse
4251 Philips Farm Rd
Columbia, MO 65201
Guests
General admission is $25.00 for a 2 day pass. Five and under get in for free.
One day pass is $15.00.
*Cash only; payment taken at door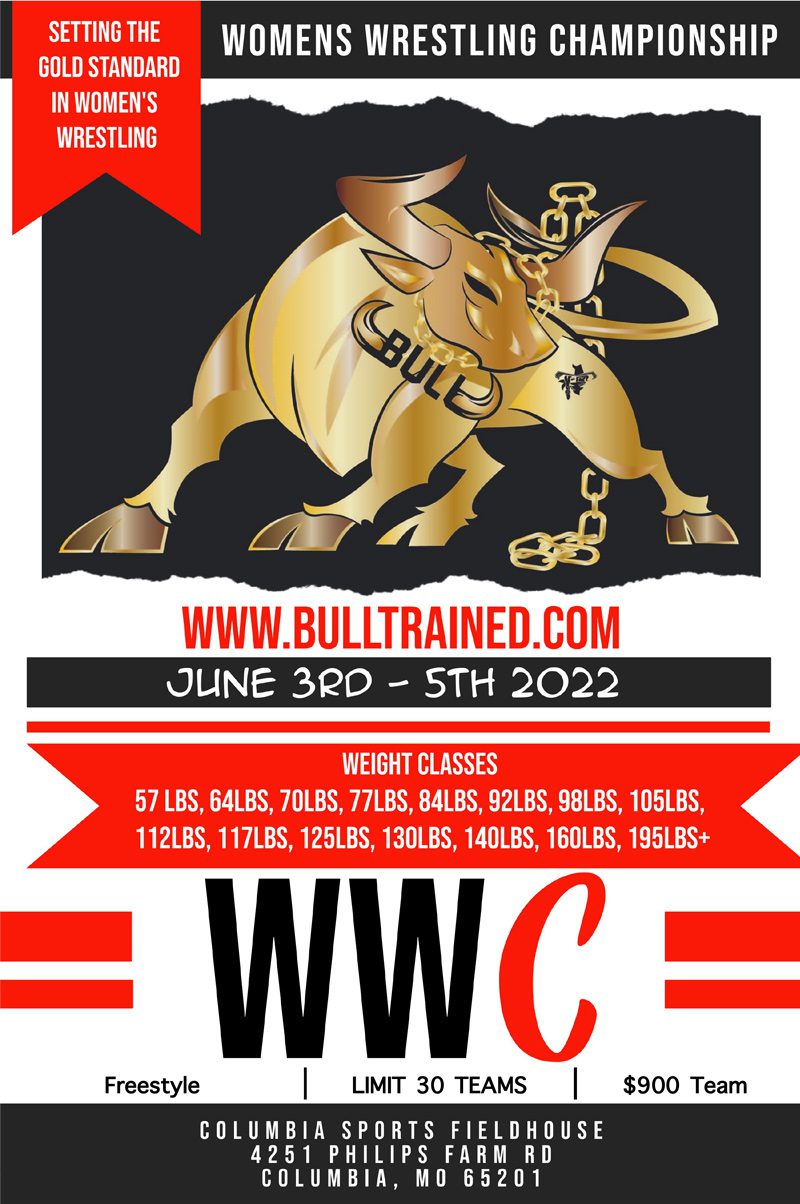 Requirements
Tournament participants must possess a USA Wrestling card, available on line at www.themat.com
Coaches must be Bronze certified
"Red" and "Blue" singlets will be needed for competition
Rules
USAW Freestyle rules.
Wrestlers can only collect points for one team.
Two coaches per corner.
The Gold pool will be the only pool with have 2 referees per mat.
Each team must provide one table worker per dual.
OW will be comprised of the top 6 atheltes with the most tech falls, pins, five or four point throws during the event. Coaches will vote out of the group of athletes that have been selected after meeting the criteria set in place.
Competition singlet must be worn at the time of the weigh-in.
Coach's Award
The top three teams in the Gold Division will receive a coach's award.

Team Individual Awards
1st place: BullTrained WWC singlets / 2nd place: BullTrained WWC hoodies / 3rd place: BullTrained WWC long sleeve shirts / 4th place: BullTrained WWC short sleeve shirts / 5th Place: BullTrained WWC medals

Apply Today
The team cost includes two coaches bands plus one table worker band.
*teams must provide one table worker per dual
Team Cost
Pay In Full
OR:
Two $450 Installments
A Deposit of $450.00 is due April 29th, 2022 (*The deposit is non-refundable). The remaining balance is due May 27th 2022.
Free Agent Cost
(Due by May 27th, 2022)
*Individuals entering the tournament will be placed on a team. *The payment is non-refundable.

The cost will cover athletes entry fee + red and blue team freestyle singlets
Free Agent Placement
Flying solo? BullTrained can help place you on a team in time for our tournaments. In the event that we are not able to find a placement for you, your deposit will be immediately reimbursed.