Gray Shirt Program: for college freshmen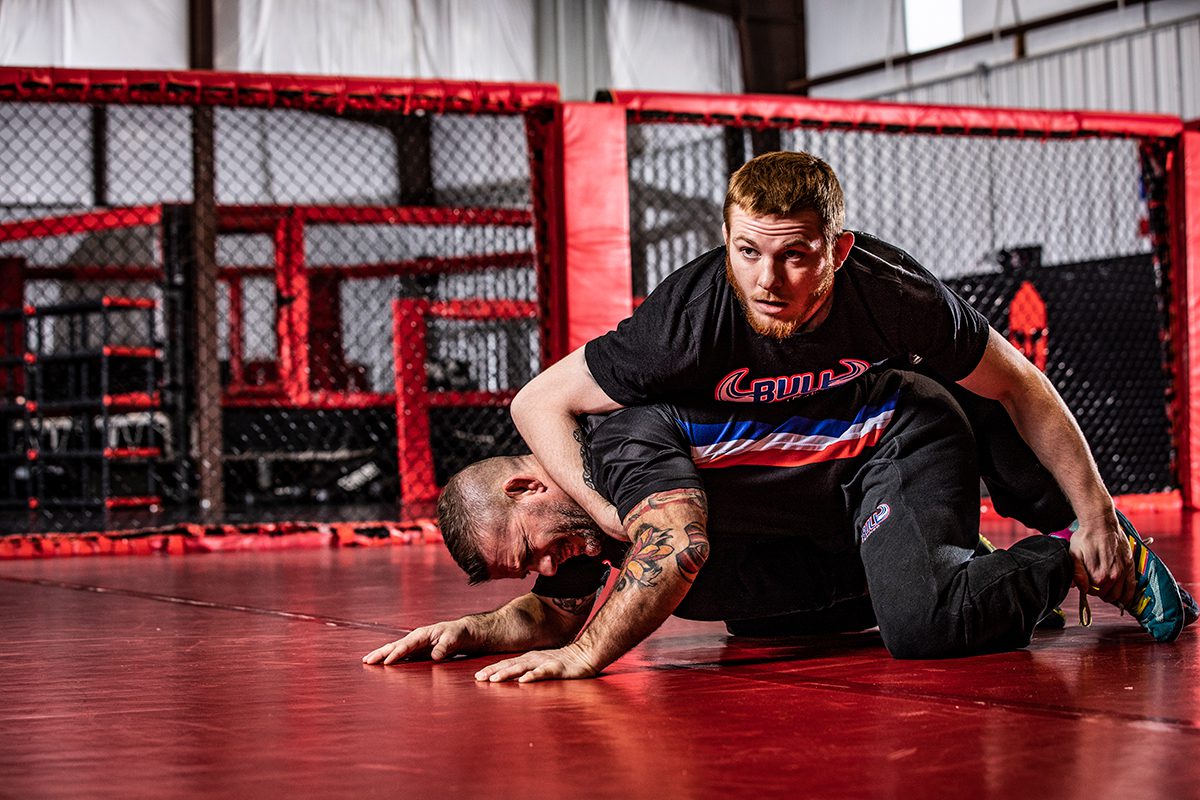 How True Champions Are Made
The BullTrained Gray Shirt Year is an 9-month program designed for graduating high school seniors who are entering their freshman year of college.  A gray shirt year done right, provides a "growth year" for students without starting their college athletic clock.  Coach Henson used his 22 years of Division 1 coaching experience to format this programs training and competition schedule.
Athletes should be enrolled in 11hrs or less of classes per semester and encouraged to live on the college campus. This programs high level, rigorous training schedule helps raise your young college athletes wrestling IQ, as well as growing them physically, mentally and as competitors all while helping them better acclimate to college life and athletics before actually starting their clock.
Colleges located in Columbia, Mo. are Columbia College, Stephens College and the University of Missouri. Mizzou offers residential services, dining services and campus activities for all students regardless of enrollment hours. This provides your student a true college experience that will help them thrive, while being able to train in the sport they love while learning world level technique.  
Local Universities: University of Missouri, Columbia University, and Stephens College.
Email Coach Henson to set up your recruitment visit. 
2022 Fall Wrestling Schedule – subject to change
Nov. 5 – Maryville Open, St. Louis Missouri
Nov. 19 – Lindenwood Open, St. Charles Missouri
Nov. 27 – Cyclone Open, Ames Iowa or Mat Town, Lock Haven Pennsylvania
Dec. 4 – Dury Open, Springfield Missouri
Dec. 10 – Cleveland State Open, Cleveland Ohio OR
Dec. 11 – Uni Open, Cedar Falls Iowa
Feb. 5 – Edinboro Open, Edinboro Pennsylvania
Gray Shirt Year Information
Further program details will be explained during the evaluation process.
9-month Season Starting September 6th – May 25th
Athletes are required to pay all living and academic expenses.
Student-Athletes who attend the University of Missouri and do 9 college credit hours per semester, also qualify for on-campus boarding.

This provides you the opportunity to live on campus, use the recreational facilities and enjoy the college environment.

Learn more

about room and board on campus.

Coach Henson is your coach–no different than if you were at a university full-time.
No Refunds — Space is limited. Once accepted, you have locked in a space that will not be offered to anyone else.
Cost for the year of Training: No different than gymnastics, hockey, tennis, and baseball. This program is one of a kind and there is a true commitment financially, and emotionally by all parties.  The total cost will be explained during the recruitment process.
Full Season – Students (parents) will need to provide all expenses for tournaments (i.e. travel, hotel, entry fee, etc.)
Individuals will be paired together to create the best training environment.
The program consists of high level technique and positional wrestling along with strength and conditioning.
Each student athlete will feel like a part of a team, walk away with better knowledge of the sport, a higher wrestling IQ, an improved work ethic and self-discipline.
Only well-rounded student-athletes will be accepted.
All in season camps, Breakfast Club practices and team practices are included in the Gray shirt costs. 
Grayshirt Training Schedule
Monday –
7:00pm
Tuesday –

6:00am – 9:00am -8:00pm
Wednesday –

6:30Am – 9:00am – 7:00pm
Thursday –

9:00am
                                                         *Practices subject to change due to competition schedule or training cycle.
PROGRAM + APPLICATION DETAILS
Admission
Gray Shirt Year: High school graduates entering college part-time, enrolled in 11 hours or less per semester
Duration: 9 months
Dates: September 6th–May 25th
Email BullTrained for more information
Details
Hands-on training
Full practice and competition schedule
Mentored by Sammie Henson
Participants are required to give back through a community outreach program
Coaches accommodations for travel and tournaments are included in the price
Level up your training
Pay the deposit to save your spot for the BullTrained Gray Shirt Year! Enrollment closes August 31, 2022.